tiffany1567
One Harry/Hermione Manip.
It's been about 3 years but here's a new one.
Full, Color, & Rules behind the cut.
PREVIEW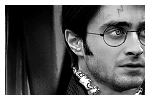 Rules:
-No Stealing
-No Hotlinking
-Comment
-Credit my website
http://final-distance.net
<<<<
-Don't use my manips for your manips
-Your allow to use for your graphic, but Credit my website.
-Don't redistribute.